CLICK TO CALL TO GET A FREE QUOTE TODAY!
Have you planned about upgrading your landscape, but you have neither the time nor expertise to take care of it by yourself? Worry no more because we got you! If you are scouring for efficient and reliable landscaping services, you have arrived at the right place. At Caloundra Landscaping, we can be your comprehensive one-stop service provider to meet all your landscaping needs. From aesthetic outdoor tiling and paving to installing robust retaining walls, decks, patios, and pergolas, you can have it all when you work with us.
Functional and aesthetically pleasing outdoor living space is an asset for every property owner in Caloundra, and that is what we provide. We can handle small to large-scale projects for both residential and commercial properties with outstanding project management.
Our customers' satisfaction is our highest priority. Since we have been working in the landscaping industry for many years, we aim to always give our customers what they deserve: quality results that exceed their expectations. At Caloundra Landscaping, we can offer you transparent and competitive pricing, superior craftsmanship, and on-time delivery to guarantee that each of our prospects and repeat customers gets the same unparalleled service and experience as the last.
If you require the assistance of certified and experienced professionals for your outdoor space in Caloundra, get in touch with our dependable support team and avail of a free quote today. We are always ready and delighted to schedule a consultation that will be convenient for you.
CALL US AT (07) 5300 2025...OR
We Provide Exceptional Landscaping services
for Everyone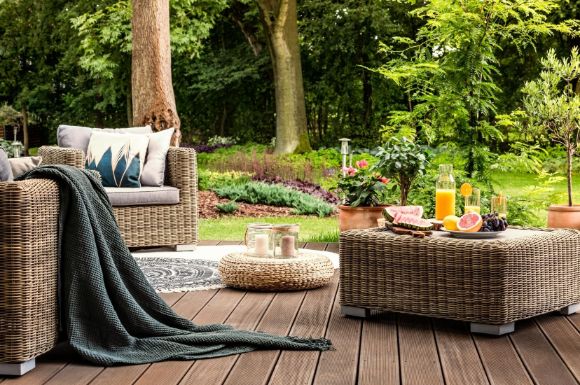 PROFESSIONAL LANDSCAPING SERVICE IN CALOUNDRA
Are you looking for a competent and complete landscaping service in Caloundra? Click to Call us today for a FREE quote!
More About Our Landscaping Solutions
Want to upscale your space to make it look more inviting? Refresh the aesthetics of your exterior areas with outdoor tile installations. Whether you plan to refurbish an old landscape or craft a new look from scratch, we have the experience you require for elegant and durable outdoor tiling. Our creative tradespeople have vast expertise to deliver tiling solutions that will seamlessly blend into your existing space and upscale your exteriors' overall look and value.
At Caloundra Landscaping, we always give our customers innovative and practical landscaping solutions by combining our contractors' knowledge and expertise with state-of-the-art equipment and materials. We can aid in enhancing the resell value and curb appeal of your spaces through our bespoke designs and dependable services.
Besides outdoor tile installations, we can also handle waterproofing, repairs, and renovations anytime. The material we will incorporate in your space will depend on your specifications and the functionality you want to achieve. We have various suitable tiles for your deck, pool area, patio, pathway, and other outdoor space. With our years of providing unique landscaping solutions throughout the city, we can assure you that we have the outdoor tiling solution you are looking for. Still unsure if it is a great investment? Take a look at some of the upsides of having an outdoor tiling project: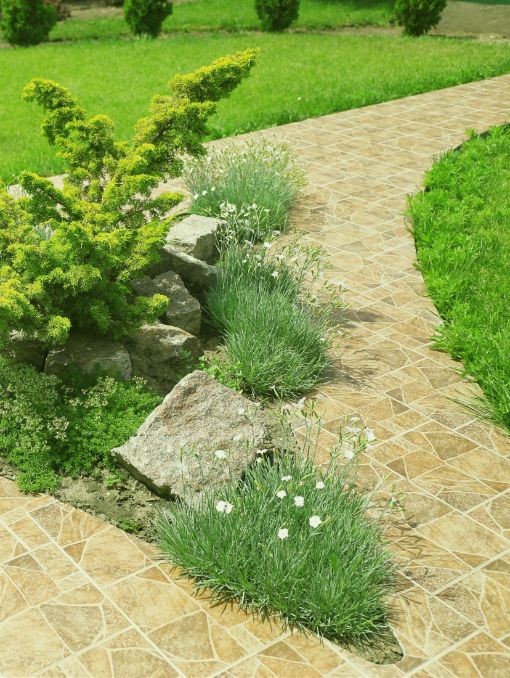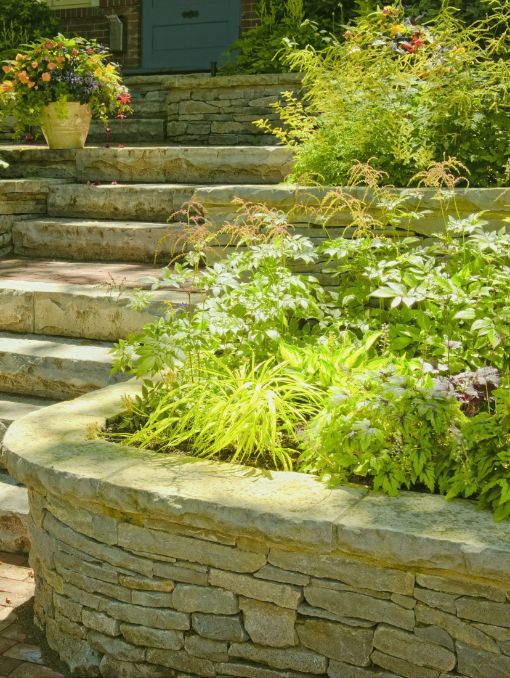 Looking for a proven landscape solution that can offer you great functionality and a variety of aesthetic appeal? A growing number of Caloundra residents have retaining walls structured in their property due to its efficiency in avoiding soil erosion problems as well as a visually appealing upgrade for yards and gardens.
We know that our customers vastly value their assets. That is why we ensure that everything is appropriately engineered for safety, and we have the professionals to aid you in achieving your goals with this project. We have expansive years of experience in designing and installing retaining walls, even on the most troublesome slopes or hills. With our experts' help, you can have a retaining wall that will perfectly fit your landscape and the requirements of your property.
At Caloundra Landscaping, we offer a wide selection of retaining wall materials and a full line of colour, texture, and finishes to complement the unique architectural style you prefer and your existing space. Some of the well-liked material options are timber, bricks, sandstone, rock, limestone, and concrete. If you are interested in having these specialized structures built, contact us, and we can discuss the helpful options we got for you. It would also be great to know some of the advantages a retaining wall can give to you and your spaces, so check them out below:
Highly Skilled Team of Landscapers in QLD
At Landscaping Caloundra, we're dedicated to making your garden a place you can enjoy. We have experts who work on all types of gardens and environments; so bring us the challenge! Our goal is provide customer satisfaction with our excellent services tailored for each individual client. Whether it's residential or commercial clients, small jobs or big ones – no job is too tough when you come to see us at Landscaping Caloundra! We understand that structural requirements vary for different areas, that's why at Landscaping Cranbourne, we only work with professionals who specialize in the unique needs of your area. Our skilled experts know which materials will work best in our local climates and conditions so you can be sure to get expert advice on all things landscaping!
We will listen to your needs. We want you to have the best garden possible, so we'll take into account all of the details and work with you until it meets your every wish. You might be looking for a simple green space that requires little maintenance: just plant some grasses in an area close enough together where they won't need too much watering or fertilizing; alternatively if color is what catches your eye then bring us plants like lilies, daffodils, tulips as well as bright leaves such as maple trees which can range from dark red-orange at one end of their colour spectrum through yellowish orange and deep red on the other side before turning pale again towards autumn – these are perfect additions for any backyard landscape!
If you've been putting off landscaping your property for too long, then now is the time to make an appointment with us. Our fully trained landscape gardening team will guide you through plant placement and selection, as well as soil considerations and climate factors- don't forget that we can help navigate any local council requirements!
Most people put their plants in random places when they are first starting out; this could be a costly mistake if there aren't enough sunlight or water sources nearby. Professional advice from our skilled gardeners not only helps ensure proper care of all your new additions but also saves on weed control down the road because it's easier to spot what needs tending before things get wilder than ever imagined.
At Caloundra Landscaping, our team is composed of adept, knowledgeable, and reliable designers and builders of outdoor living structures throughout the city. We professionally design and build
beautiful and useful patios and pergolas
that will perfectly suit your existing space. For many years, we have established trusted service in Caloundra because of our reputation for superior craftsmanship, on-time delivery, and cost-effective services. In our firm, we greatly value our customer's satisfaction more than anything. With that in mind, we only employ competent and creative professionals who have years of expertise in delivering patio and pergola installation, repairs, and refurbishments that will last for the years to come. We carry out every project professionally, no matter the scale or scope because we are committed to providing top-notch services and outstanding results to each of our customers. Ready to start your dream patio and pergola project in Caloundra? Request a complimentary quote and schedule an appointment with our experts today! For added info, check out the advantages of these structures: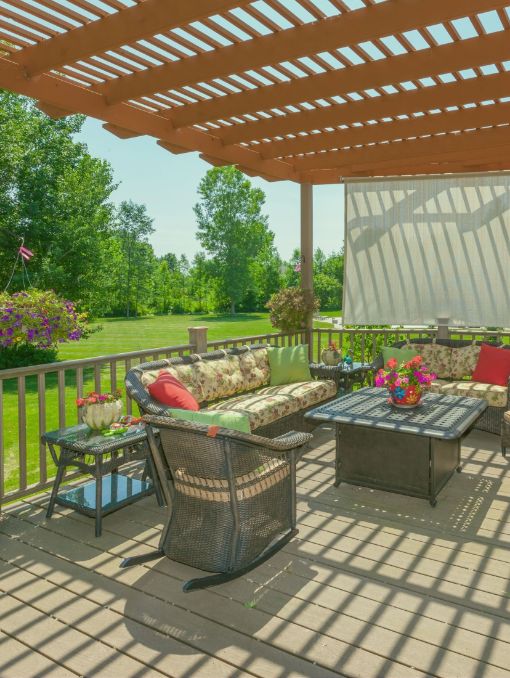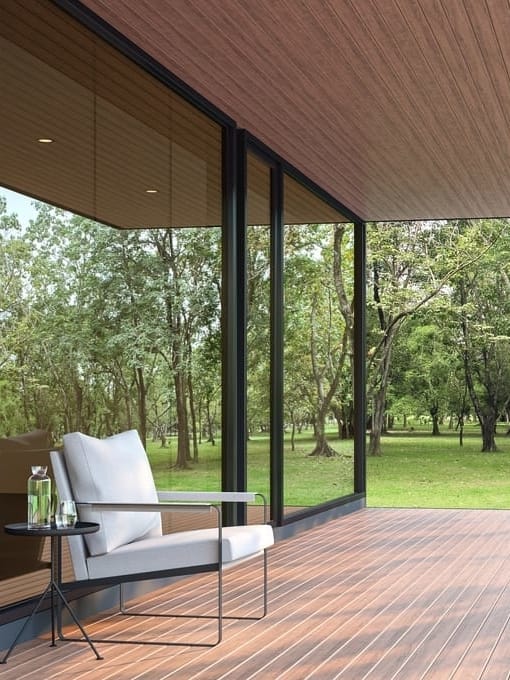 Tired of searching for a proficient and trustworthy deck builder in Caloundra? Search no more because we can also do the job for you! We have a crew of competent contractors who are masters in deck design, construction, maintenance, and repairs.
We have consistently offered premium quality materials and services for many years, all for very reasonable rates. You are in good hands because all our builders have vast training and experience in the field to meet each of our customers' distinctive requirements and wants. With all the decking projects we have handled over the years, trust that no matter the intricacy of your project, it will be accomplished on time and with utmost attention, even to the smallest detail.
Let's start building your ideal deck! Contact our support team as soon as you can so we can further talk about the design and materials you wish to incorporate into your deck project. Want to discover why a functional and aesthetically pleasing deck can be a great investment for you? Here's why:
Wish to enhance your exterior spaces this year but don't know how to get started? Whether you have problems maintaining your lawn or want a long-lasting landscape solution for the flooring of your outdoor areas, a great paving job can be an excellent alternative for you.
For many years, our dependable crew has serviced the city of Caloundra and other surrounding towns by delivering results that meet our customers' requirements and may even go beyond their expectations. When it comes to paving installations, repairs, or refurbishments, you can always depend on our years of expertise and experience.
Choosing the right paving material can be challenging because you have to consider several aspects to make sure that you can utilize it depending on your area's functionality. That is why our team of certified professionals is here to help! We can determine what will best complement your aesthetic preferences as well as the functionality you require. To give you a viewpoint to the various benefits of an excellent paving project, read on:
Servicing Caloundra, QLD and surrounding areas
Property owners who wish to have a relaxing and entertaining space in their yard or garden may constantly be scouring for landscaping projects to enhance their exterior spaces. Well, look no further because, at Caloundra Landscaping, we offer landscaping designs, construction, and turf laying services all over the greater Caloundra area. Moreover, we also service nearby areas, including the suburbs mentioned below:
Frequently Asked Questions